This Companion Workbook goes along with the 30 Days to Craft Your Novel online course. It provides all the infographics, examples, and assignment handouts in one easy to use downloadable file.
Whether you have taken the online course or are not, the resources in this Companion Workbook will help you craft your novel.
The Companion Workbook is aligned with the online course and covers the following: 
~Steps to create your sleuth, victim, villain, supporting cast, and suspect pool
~Mining the news and creating the crime
~Clues and red herrings
~Steps of the investigation
~The cozy mystery template
You can also purchase a printed workbook on Amazon.
You can find out more about WriterSpark Academy, our courses, and our 1:1 Coaching and Mentoring at https://writersparkacademy.com.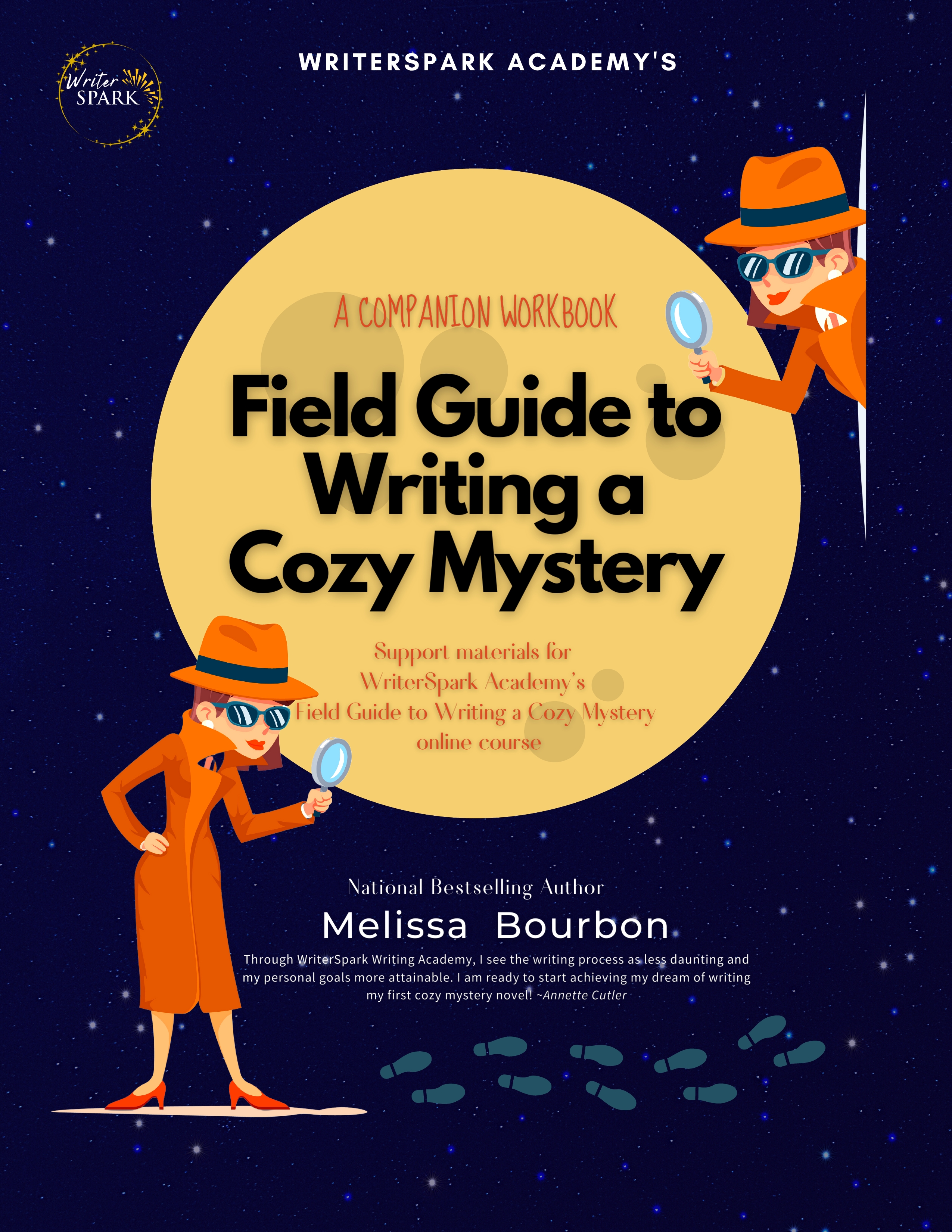 WriterSpark Academy's featured products
Check your inbox to confirm your subscription